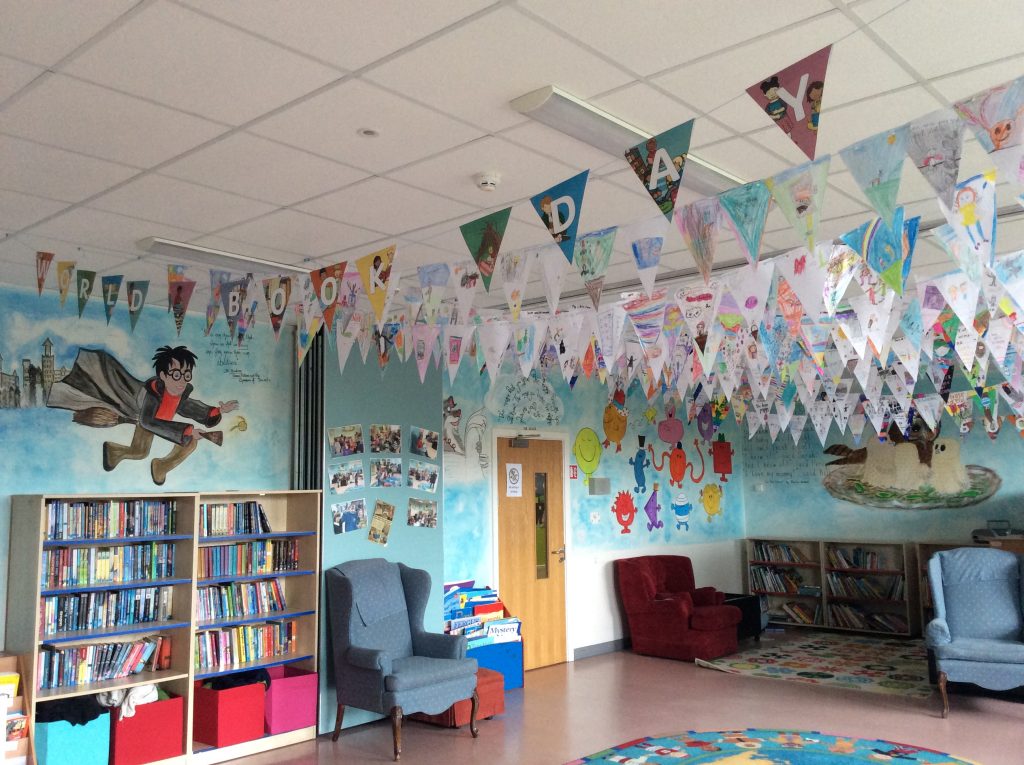 The library is a great place to relax, read or draw. It has lots of comfy places to sit, read, relax or draw, such as a carpet, beanbags armchairs, cushions and a table with chairs to draw. All over the walls are lovely paintings of characters in well-known children's books and there are nineteen shelves, three boxes and one rack full of books ranging from Jr. Infants reading level all the way up to Sixth Class.
There is a computer that is used by the librarians (who are chosen every week from each class) so that the children can borrow books and bring them home.
There is also a section of the library for more educational books such as history or science books. It is a great place to relax after working very hard and I think most people really enjoy relaxing there.
The library is currently undergoing a revamp. We are adding and updating lots of books, reorganising the layout and introducing new technology to give it a more modern feel. Many thanks to our parent and staff volunteers who've given endless hours of support in updating our online system and in the huge operation in organising the library.