The playground is a fun and happy place for children to go and play. The playground, which used to be known as the multi-sensory garden, is now as fun but with a swinging basket, climbing frame, slide, fun toys to play with and lots more.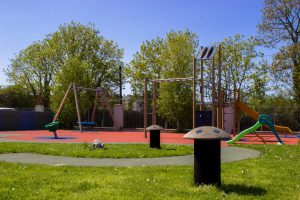 The playground has only recently been built in the multi-sensory garden in the summer of 2017. Many children have already been in the new playground and it is a great place to go, especially for the two ASD classes. You can just take a break and have fun outside in the playground and try out the swinging basket, climbing frame and all the other things if you are lucky to be taken out. Like it always was before, now as a playground it is very safe and fun and there will always be a teacher watching. I think it has already made a difference in our school.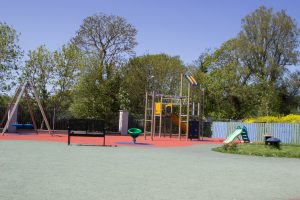 Children have been asking our Student Council for a playground and it is amazing to have one now. It will be here in the school for a long time and will be in used a lot.
Again, the school is going in the right direction with this new addition.
Ellen Gavigan, 6th Class 2018