Our school is governed by the Board of Management of the school. This democratically elected committee of eight people has the responsibility to ensure that our school is run effectively, in keeping with the four main principles of Educate Together: child -centered , co – educational, democratically run and equality based. The Board of Management is the decision making body in the school. Each Board of Management serves a four year term and our current Board began it's term of office in November 2019. A new Board will take up their roles in November/December 2023.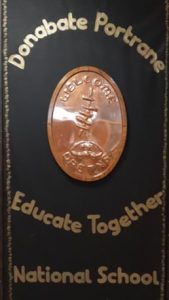 Members of the Board
Ciarán Bauer: Chairperson.
Susan Clarke: Principal
Ann Purcell: Teacher Representative
Sarah Feehan: Parent Representative
Raymond Brett: Parent Representative
Liz Fletcher: Wider Community Representative
Cathal Brady: Wider Community Representative