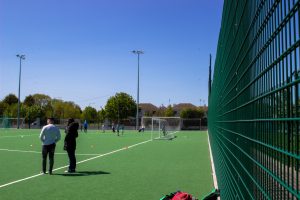 Our school is very lucky to have an all-weather astro turf just outside the school which the school have regular P.E lessons on. the astro is also a huge help in training our schools sports teams like the G.A.A, Soccer and Hurling.
Our school also has a large indoor hall which has been marked out as a basketball court and has full size basketball hoops. In the hall there is also a storage room with some of the bigger equipment like the table tennis tables and the gymnastics mats.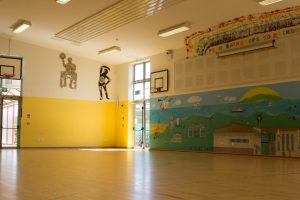 Our Schools P.E storage is filled with lots equipment such as, a range of balls, tennis equipment, cones, bibs, bean bags, hurdles, high jump equipment, uni-hock tennis rackets balls and nets, uni-hock sticks, hurling helmets, hurleys, sliotars and much more.
Ben Wolley, 6th Class 2018.