Donabate Portrane Educate Together NS is proud to be one of 19 Irish primary schools in the DCU Changemaker Schools Network.
In October 2014 we were delighted to be chosen by Ashoka Ireland, former Changemaker Network co-ordinator, as one of the first five Changemaker Schools in Ireland. There was 15 Changemaker schools in Ireland, with 4 more schools being recognised at a recent conference bringing the total of Changemakers schools to 19. At the DCU Changemakers Conference in March 2022, we were honoured to be recognised as a Changemaker schools again, receiving our second award which is displayed with pride as you enter our school.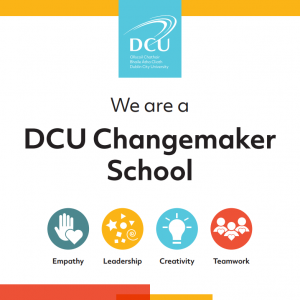 The DCU Changemakers School Network is based on The Four Pillars of Empathy, Leadership, Creativity and Teamwork. These Four Pillars are seen in abundance here in DPETNS throughout the work of our whole school community; students, staff and parent body. One of the best things about the Changemaker network is that it connects schools all over Ireland and allows educators and students to learn from each other. A few years ago we were delighted to host a visit from Eglish National School in rural County Galway. This school has done incredible work in encouraging student empowerment and public speaking. During a visit to Our Lady & Saint Mochua's in Armagh we learned all about the Roots of Empathy programme which is enjoyed by our 2nd class students each year. A trip to Galway Educate Together taught us all about Playworks, an inclusive approach to games at yard time.
There is no shortage of Changemaker examples: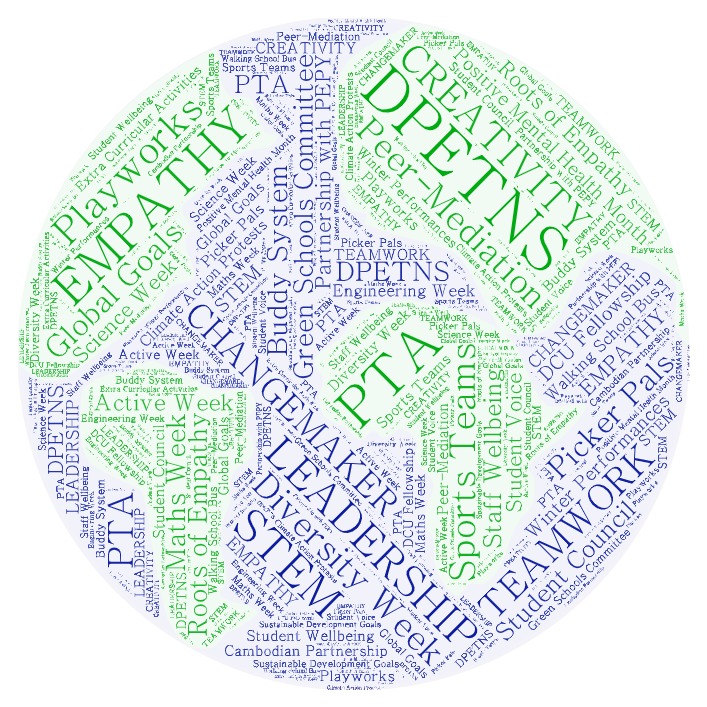 Student Council
Green Schools Committee
Partnership with PEPY
Playworks
Peer-Mediation
Buddy System
Creative Schools Project
Restorative Practice
Aistear
Positive Mental Health Month
Hen Hotel
Walking School Bus
Diversity Week
Sustainable Development Goals
Picker Pals
We hope that our engagement with the DCU Changemaker Schools Network will enhance the learning experiences of our students in the years ahead and will nurture in them the skills needed to make the change in the world.
We are honoured to have a school community full of

Change Leaders and Change Champions!
Check out what makes us a Changemaker School here:
Other Changemaker News:
In March Susan and Aimée represented DPETNS at the DCU Changemaker School Network conference in St. Patrick's College DCU. The conference welcomed all 19 Changemaker schools, including the four new schools joining the network, and each school was awarded their new Changemaker plaque. The day included many inspiration speakers, including our very own Maeve Corish. Lots of school connections were made throughout the day and we hope to visit or host some of our fellow Changemaker schools in the near future.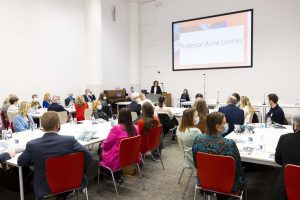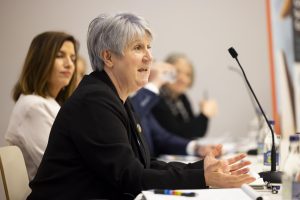 Our wonderful Creativity Project from 2021! Everyone enjoyed engaging with artist Robert Shaw to create a beautiful whole school wall of sunflowers for 'Empathy and Creativity Week'. Check out how it went: