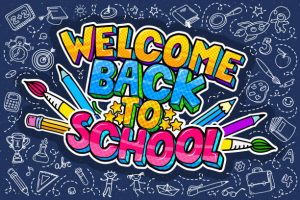 Welcome back everyone! We can't wait to see everyone next Wednesday 31st August.
As usual, all classes (except our new Junior Infants) will be collected by their new teacher at 8.45am on the basketball courts. Signs will be placed showing the children where to line up.
Junior Infants
9.30am – is the start time for Junior Infants on this day (Wed 31st August).
The children will finish at 12pm this day for the next nine days until Friday 9th September. The usual infant home time of 1.25pm will apply from Monday 12th September
FREE COFFEE!!! There will be a coffee morning for Junior infant parents on their first day (Wednesday 31st August) and this is catered for by our wonderful PTA. (times to follow)
1st Class
1st Classes will finish at 1.25pm from Wednesday 31st August to Friday 9th September
Normal home time (for First Classes) of 2.25pm will commence on Monday 12th September
Please click on our Calendar and Booklist 22/23 link for future dates to have in your calendar