This week is Maths Week in school and to celebrate we went on a Maths Trail with our buddies from Deirdre's Senior Infants. We looked at different shapes we could find both inside and outside the school. Here are some pictures of us with our buddies while we were out and about.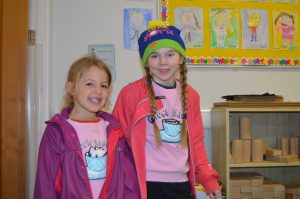 We're such good buddies we even dress the same 🙂
Here's a look at some of the questions from our Maths trail.